What a wonderful way to celebrate Heritage Day. My grandparents moved into their home as a newly married couple in 1905. Over the weekend 160 people came to share the beauty of this farm. The indigenous mist belt forest, the krantz over which Grey Mare's Tail falls, and the magnificent old trees planted over the years in the garden, provides a glorious setting.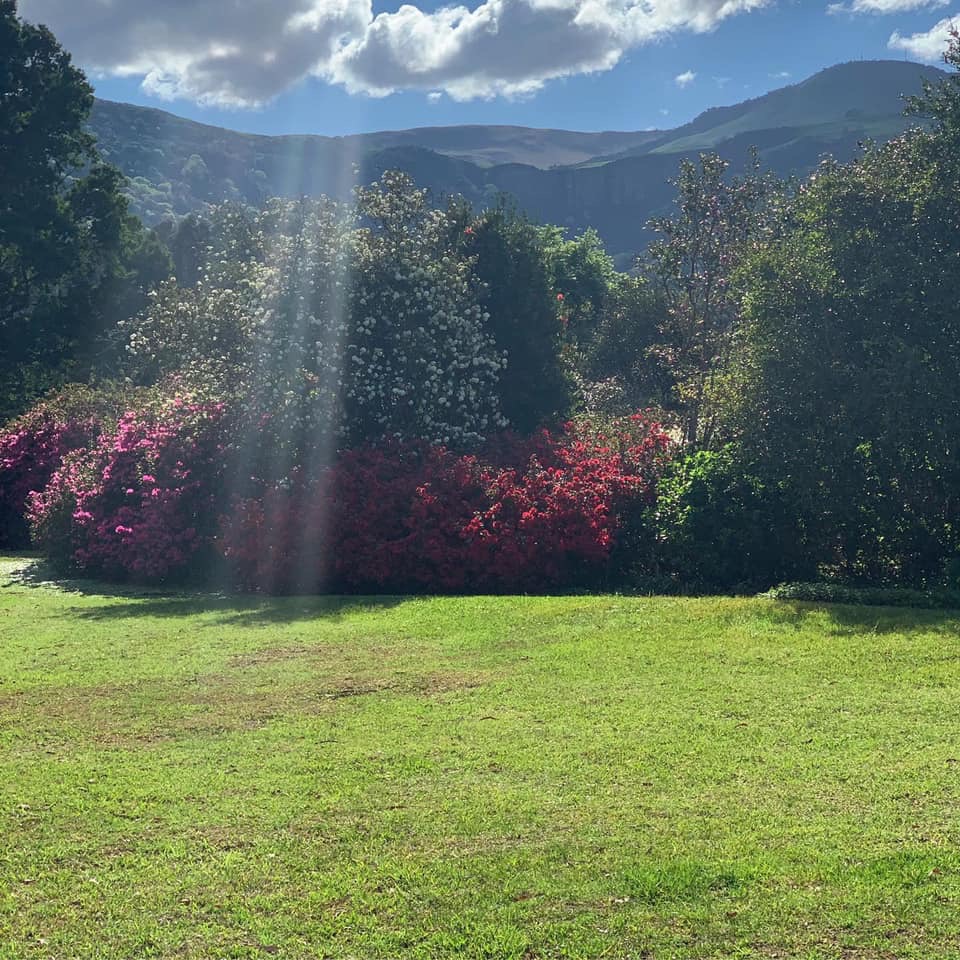 The garden was at its best with camellias still flowering, azaleas, blossom and clivia providing beautiful colour and annuals lining the edge of beds. It is hard to select only a few photographs.
If you would like to visit Braco at any time and bring a picnic please just contact us.