Twin Falls Farm
This farm is situated in a peaceful corner of the rare KwaZulu-Natal midlands mist-belt grassland and forest biome. It is a South African Natural Heritage Site with rolling green hills, wild natural bush, beautiful indigenous fauna and flora, and hidden life-giving streams – including two magnificent twin falls deep in the forest.
Originally part of the larger farm "Braco" which has belonged to the Shaw family since the late 1800's, "Twin Falls" has recently been bought back into the "Braco" Shaw family. This has been after belonging to other landowners for a few decades. Because of the property's limited agricultural value, due to the natural bush and very steep terrain, it has preserved its pristine natural beauty and untouched elements.
Here is a taste of some of the wonderful biodiversity to be found at Twin Falls Farm:
Trees: White Stinkwood, Red Stinkwood, Outeniqua Yellowwood, Real Yellowwood, Cape Chestnut, White Ironwood, Forest Knobwood, Sneezewood, Forest Bushwillow, Round-fruit Forest Spikethorn, Wild Mulberry, Cape Holly, Quar, Cold Bark Ochna, Paper-bark Myrtle, Natal Shell-flower Bush, Rock Alder, Tinderwood, Lemonwood, Bladder-nut, Red Pear, Wild Peach, Cape Laurel, Perdepis, Tree Fuchsia, Pompon Tree, Natal Forest Cabbage Tree, September Bells, Sagewood, Natal Laburnum
Thank you to Richard Boon for his help in tree identification, and thank you to Margaret Burger (WESSA KZN Region) for the tree tag donation!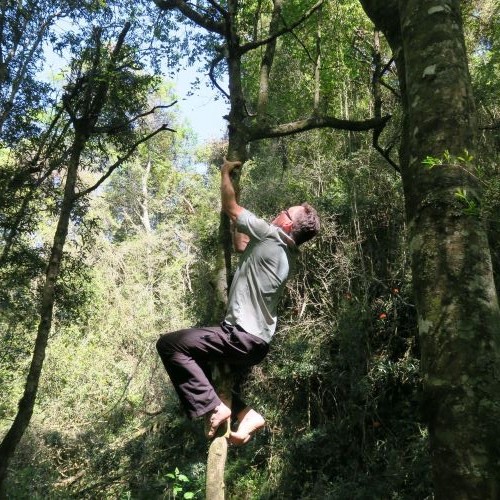 Flowers: Clivia (including the Twin Falls Karkloof Yellow 1 Clivia), Scadoxuses, Watsonia, Plectranthis, Impatiens (busy Lizzie)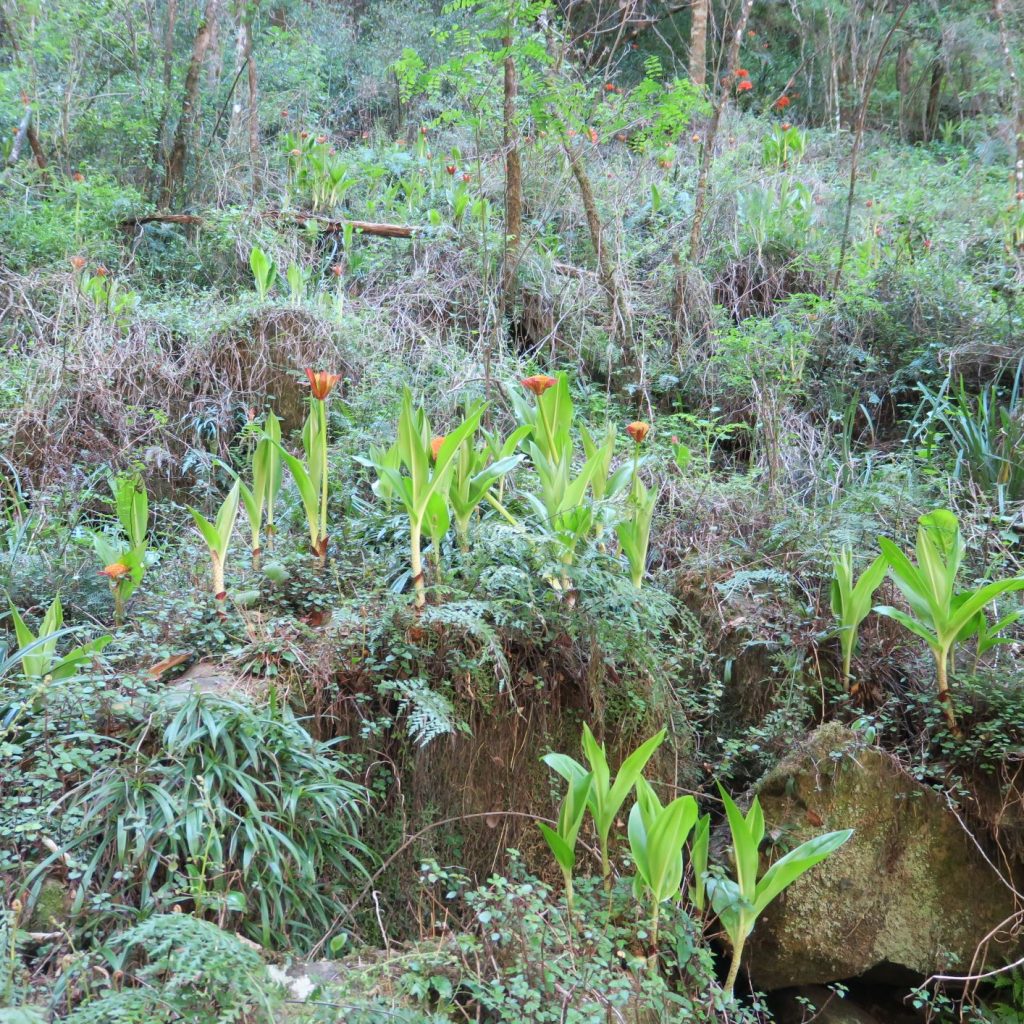 Birds: Olive Bush Shrike, Orange Ground Thrush, Knysna Turacos, Forest Weaver, Narina Trogon, Blue Crane, Secretary Bird, Crowned Eagle, Martial Eagle, Fish Eagle, Long Crested Eagle, Jackal Buzzard… to name a few.
Please go to this blog written by a visiting birder who lists a number of birds seen during their visit (July 2020): Bartho blog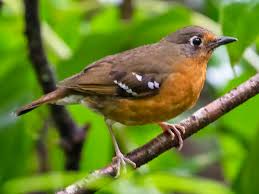 Mammals: Grey Duiker, Bushbuck, Porcupines, Bush Pig, Otter, Vervit and Samango Monkey, Dassie (Rock Hyrax), Genet and many Mongoose species, Leopard, Serval.
Small creatures: a huge range of invertebrates, including a very rare species of butterfly called the Karkloof blue Orachrysops Ariadne.